Cheese Dip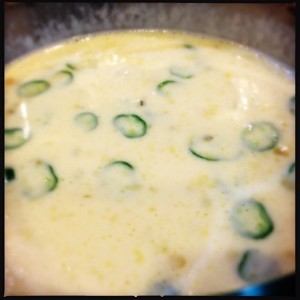 About a one pound block of Mexican melting cheese or melting cheese or Monterrey jack cheese, or white American cheese or Velveta
1 cup of milk, cream or half-n-half
One sliced jalapeño, or Serrano chile, or a couple of thai bird chiles—anything you have will be great. (It will be less hot if you remove the seeds and the white pith from inside the chile.)
Break up the cheese in a microwave safe bowl.
cup milk, cream or half-n-half.
Add in the sliced jalapeño, Serrano chile, or thai bird chiles.
If you want to mix things up, add in some cumin, or some Mexican seasoning.
Microwave this at ½ power for about two minutes. Stir, then microwave again until heated through. Sometimes it takes 1 or 2 more minutes, sometimes more.
Serve with tortilla chips, salsa, and lots of napkins.